Geocodio+HIPAA is now available. Worldwide geocoding at city level beta access. Improved map loading. Note on PA Congressional districts. Customer Spotlight: Victory Guide
Update, March 2023: Geocodio+HIPAA is now Geocodio Enterprise. Read more here.
Geocodio+HIPAA is now available
For years, we've had people in the healthcare space ask us to launch a HIPAA-compliant geocoder — and we're thrilled to announce it's finally here!
Geocodio+HIPAA is a mirror of our standard product, rebuilt from the ground up with HIPAA-level security in mind. This means several new user-facing features such as team accounts and 15-minute activity kickouts, as well as behind-the-scenes security features including strict encryption at rest and transit and a full chain of compliance.
Note this product is only suitable for use with US health data and has not been designed to comply with Canadian provincial health data privacy laws.
We've also learned that many companies outside the healthcare industry appreciate the extra security that comes with a HIPAA-compliant product. For this reason, any company regardless of industry can choose to switch to the HIPAA product.
Note that Geocodio+HIPAA is completely separate from our existing product for security reasons, and you'll need to create a new account. During account activation, you will either need to upload your BAA or sign ours.
Worldwide City Level Geocoding Beta Access
We're ready to bring more customers into our worldwide city-level geocoding beta. If you are interested in participating and providing feedback as we develop, [please email us](mailto:hello@geocod.io?subject=Interested in worldwide geocoding beta access). The beta is not ready for production use.
Update, March 2023: This beta is no longer available. We currently support US, Canada, and reverse geocoding only for Mexico. We do not have worldwide support.
Improved Map Loading
We've made some changes to how we display maps for spreadsheet uploads. You should now see faster loading, better imagery when zoomed in, and a more pleasant color scheme.
You can see maps for any of your uploads by clicking the "Map" button on the Upload section of the dashboard.
A Note on the New Pennsylvania Districts
The new 2018 Pennsylvania Congressional districts are only available via API and as cd116. You can fetch the currently-sitting districts and legislator information using cd or cd115. Note that cd116 will not return legislator information for any seats until January. cd will reflect the new districts in January.
Spreadsheet uploads will return districts and legislator information for the current Congress through January.
You can see more about working with Congressional districts in our docs.
Customer Spotlight: Victory Guide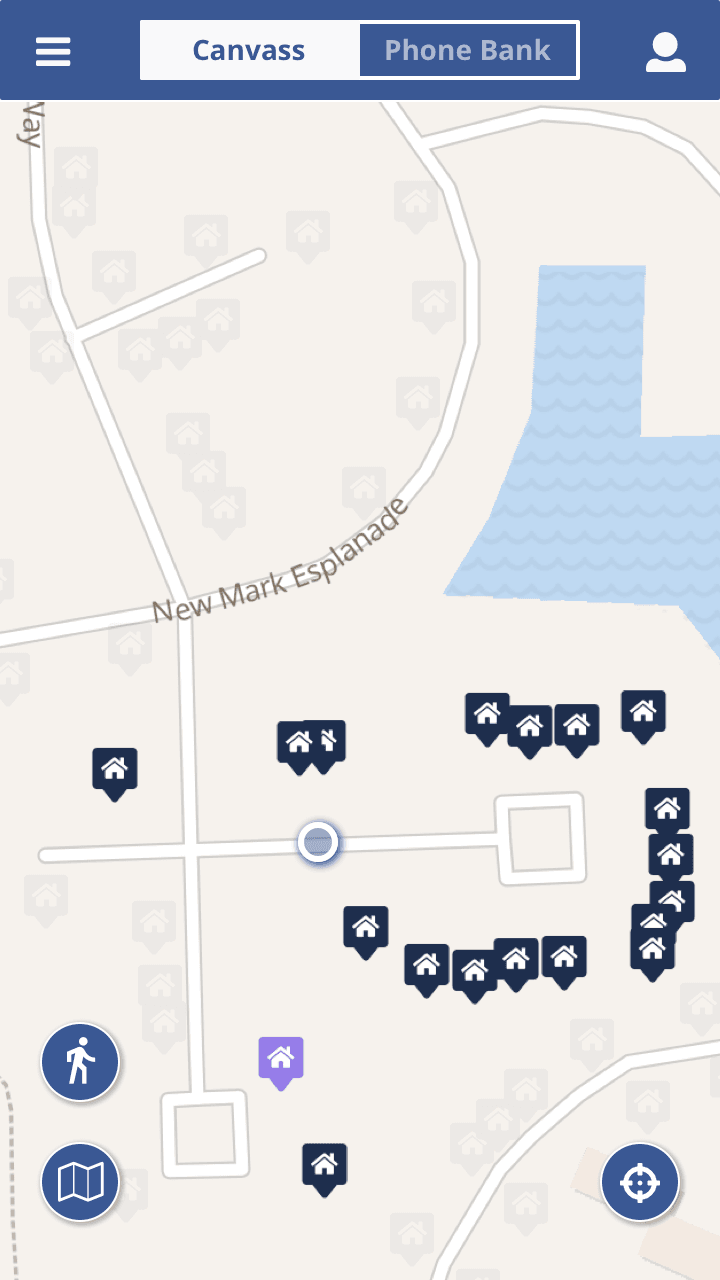 Victory Guide is a digital campaign manager for candidates for state legislature, city or county council, or school board.
The Victory Guide app allows campaigns to talk to likely voters through door knocking or phone banking.
Victory Guide uses Geocodio to geocode voters' households and then group those houses into clusters that can be easily walked.
This saves time for the campaign, as compared to the current manual process that many use to figure out where to send volunteers.