Unlimited customers can now add/remove instances, view instance load, and reassign API keys from the dashboard.
Geocodio Unlimited comes with physical dedicated instances for each customer. For people with high-volume geocoding needs (over 5 million lookups per day), you can add additional physical instances to linearly increase your geocoding capability.
Unlimited customers can now view their instance load, add/remove instances, and reassign API keys from the dashboard.
This is in a new section called "Instances," available from the left-hand dashboard menu for Unlimited customers. Standard Geocodio Unlimited customers can access it here and Geocodio+HIPAA customers can access it here.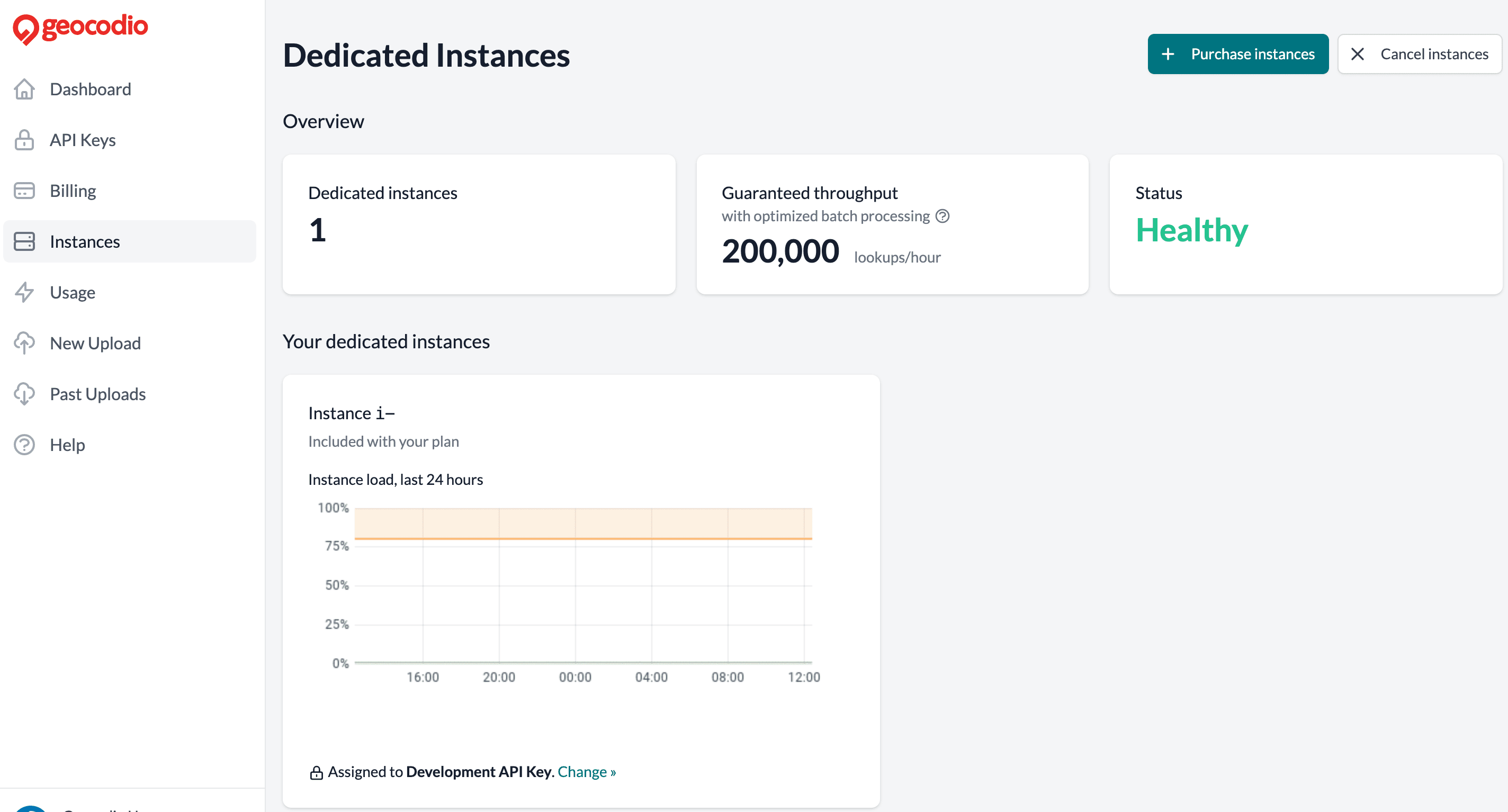 Server health metrics are available 24 hours after assignment.
Throughput guarantees are based on optimized batch processing.
You can add/remove instances and see throughput increases and cost implications.
You can also reassign API keys by going to the API keys page (standard Geocodio, Geocodio+HIPAA). If you have multiple instances, you will notice a new "Re-assign instances" button.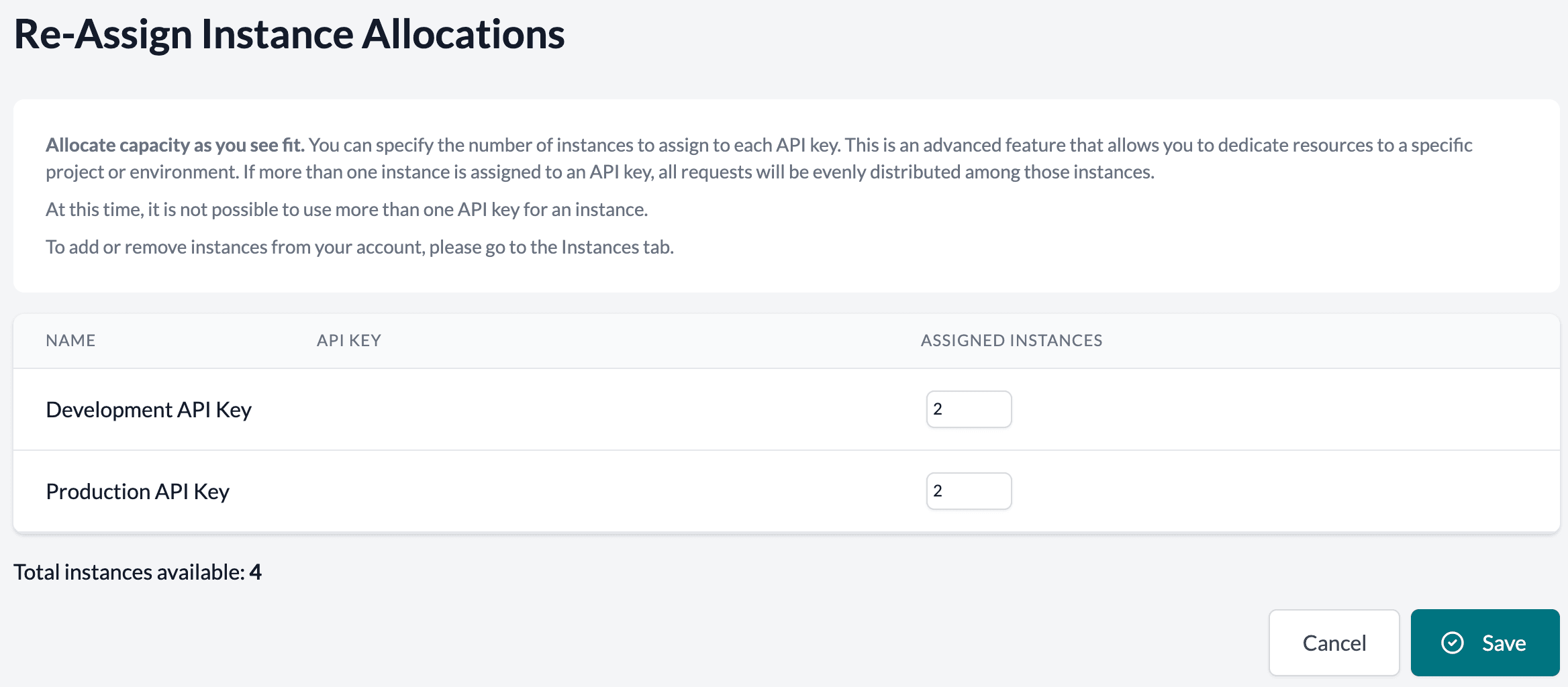 If you have any questions about additional instances, please email us.