Stickers, team accounts, audit logging and academic discounts.
But first…Stickers!
It's been years since we've sent out stickers, but we have a fresh new batch in! Please fill out this form if you'd like one sent to you, free of charge. Stickers will be mailed over the next few weeks.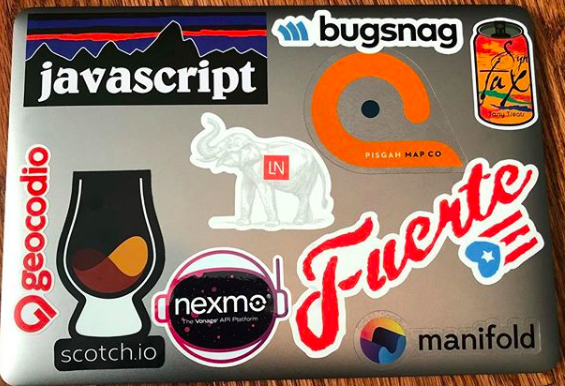 One of the new Geocodio stickers looking mighty fine on the laptop of Laravel News' Eric Barnes
New Feature: Team Accounts
If several people in your organization need to access Geocodio, you can now link your accounts. This is designed to help you keep your data secure within your organization and streamline billing. Only the head of a Team account has access to billing, and all usage flows up consolidated to the head account.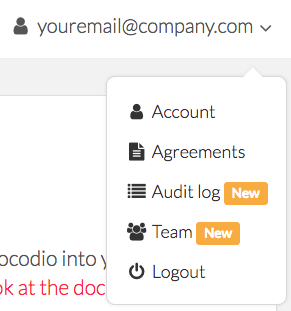 See more details and set up a Team Account here. This is accessible on the dashboard by clicking on your email address.
We're in the early days on this feature, so if there's something you like to be able to do with team accounts, please let us know!
(Another) New Feature: Audit Logging
You may notice another new feature in the screenshot to the right: an audit log. This shows you the IP address, timestamp, action (such as login or spreadsheet downloaded), and email associated with all access to your account or team account. Data begins July 10, 2018.
Academic Discount
Geocodio is used by thousands of schools, courses, universities, and academic researchers across the country. To further that work, we're introducing a 5% discount for students, teachers, and professors. Simply let us know your official email address and we'll apply the discount to your account. (Discount cannot be applied to previous purchases.)
We hope you'll send along your finished work so we can highlight it! You can see several interesting papers from Harvard, Penn, Michigan, Vanderbilt, the University of New Mexico, Oregon State, and Ohio University that used Geocodio in their research.
Featured Customer: Sextant
Sextant performs sophisticated geographic analysis for major international brands in the motor vehicle industry, and they use Geocodio as one of the building blocks underlying their technology.
Sextant brings the sophisticated decision-making technology enjoyed by the light vehicle consumer car industry to other motor vehicle segments, including motorcycles, ATVs, tractors, commercial trucks, and marine.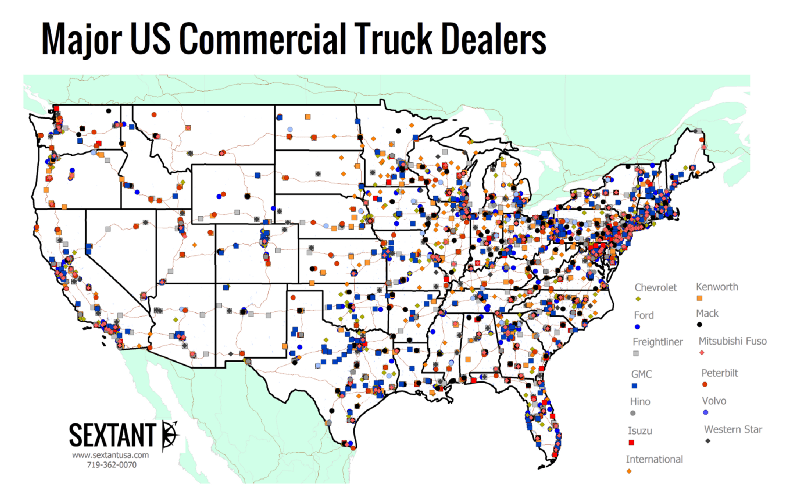 Sextant's cloud-based platform provides clients with rapid geographic reports powered by innovative algorithmic-based processing along with what-if and open point analysis to optimize their dealer operations, dealer development, and marketing. Sextant's platform and back office services helps their clients analyze how their dealers are performing, where new dealers should be located and to target which customers are most ready to purchase new vehicles and which might be open to switching brands.
"Geocodio allows us to offload work that could otherwise regularly consume hours, if not days of time from our analysts," according to Managing Director Larry Daniel. "This allows us to focus on what really matters to our customers."
If you'd like to share the story of how your company or organization is using Geocodio, [please let us know](mailto:hello@geocod.io?subject=Customer spotlight&body=Hi, We're interested in being featured in an upcoming customer spotlight.) and we'll feature you!