Sharing a static map
At any time, click the "Download" button in the top right corner of the map editor. This allows you to download a full image of the current map viewport. To adjust the size and location of the map, you can pan the map, drag the divider in the center of the browser window or resize the browser window itself. The image will be downloaded as a .png file which can be used in print or shared online.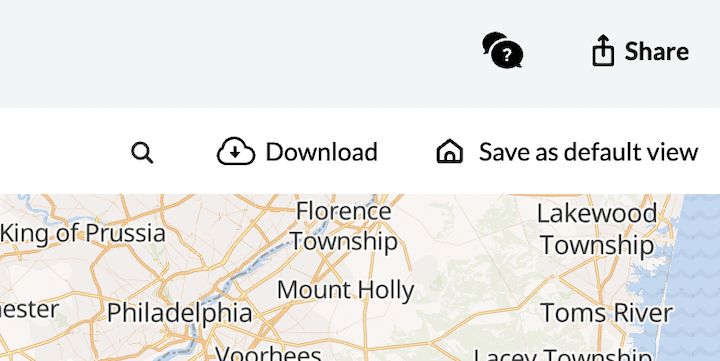 Embedding a map
You can embed a map into your own website by clicking "Share" in the top right corner of the map editor, you will need to change your maps privacy settings to either Public or Hidden after which you will receive HTML embed code starting with <iframe...> You can use this embed code on most website platforms such as WordPress, Drupal or Squarespace.
Sharing an interactive map
Similar to embedding a map, it is possible to share an interactive map via an URL. Follow the same steps as embedding, but instead copy the "Share link" url and share it with coworkers or friends. The link only allows for viewing of the map and does unlock not have any write or edit capabilities.